Apparently, my mind has been fully occupied by this series lately. It's like first love all over again. Except the fact that I don't have my first love with me. So, I indulged myself to loving the main character's first love as well – Irie Naoki.
Itazura na Kiss: Love in Tokyo was adapted from the manga of the same title (except for Love in Tokyo) by Kaoru Tada. There were also other adaptations prior to this 2013 remake:
Of all the adaptations, I've only watched the anime. I wasn't planning to watch Love in Tokyo either if not for the intriguing posts of someone about the new remake. I got curious. I downloaded the series but didn't watched it after a month or two (since I was busy with other series 😀 ).
When I had the time to finally watch it, as if I was also into the scene, I fell in love with Irie, Naoki. He's intelligent, handsome and talented! What more could you ask for? Except for the fact that he's cold-hearted, but the heck with that! I think I can manage it just like Kotoko. Hahahahaha! I guess I really have this thing for intelligent, talented and cold-hearted guys.
I can't stop myself from smiling every time I see Kotoko and Naoki scenes. I've watched both the anime and live action a couple of times. Seems like I can't get enough of their love story XD
Here's some of my favorite clips from the anime and live action:
SECOND KISS: In the anime, Yuuki caught Naoki kissing a sleeping Kotoko under the tree while in the live action, it was at the hospital. So Kawaii! XD
 THIRD KISS: Naoki finally admitted his feelings for Kotoko XD
Naoki's feelings were more discreet in the live action as compared to the anime. His cold attitude could piss me off sometimes but there were also scenes like this whene I can't help but appreciate his change of heart towards Kotoko. (Like seriously Kotoko? Can you not feel Naoki's love a bit? XD)
My craziness over Naoki's character didn't stop on the series though. I eventually checked on the actor who portrayed Naoki which turned out to be Yuki Furukawa. I don't know him of course (hahaha!). Although I know a few Japanese actors, I was never an avid fan. But seeing Yuki's profile activated the fan girl in me. He had some similar qualities from Naoki (Kyaaaa! I love him even more!!) Same major in university (Science major), quite shy (according to Yuki's interview), knows fluent English (Yuki stayed overseas when he was young) and also talented (Yuki plays basketball and knows dancing).
Yuki's Q & A for DramaFever
According to Yuki, the difference between him and Naoki's character is that he won't harshly turn down a confession from a girl. Instead, he'd gladly accept it. Though he never said that he would return the affection either! But hey! It's still a chance, ayt? 😀
Yuki's interview from Elle (link taken from One Hallyu)
And because of him, I started learning Japanese again. I'm still far from constructing sentences and writing in Kana.
But when I do, the first thing that I'm gonna do is a love letter for Yuki! I can't wait for that day to come! Kyaaaaa! XD
BTW, Itazura Na Kiss: Love in Tokyo Season 2 is coming up soon. The story will cover the married life of Kotoko and Naoki. I can't wait to watch it! 😀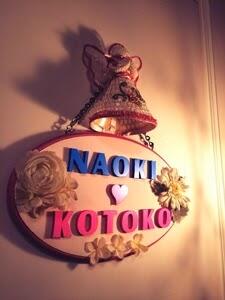 Credits t the following for the some info and images:
Wikipedia
Asianwiki
One Hallyu
Furukawa Yuki PH Twitter